Behind the scene
These illustrations were commissioned by Elements production company, as giveaways, to showcase the behind the scenes; chaos, madness and ingenuity, that went into the production of ad films that they worked on. These were 2 colour screen print foldouts.
This illustration depicts a car shoot, on the Maheshwar ghats, where the car had to be driven down precariously steep stairs right up to the river, to get their perfect shot.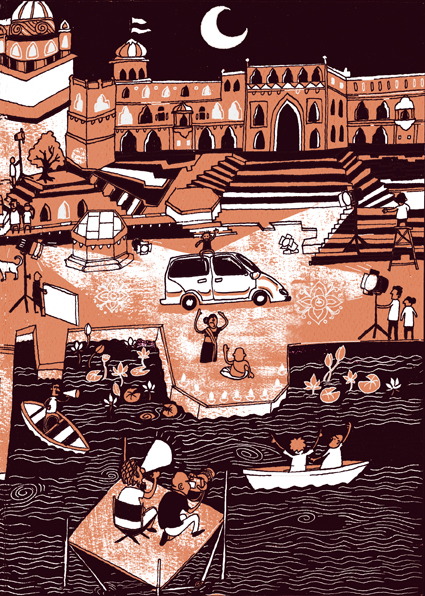 This illustration was for a fashion shoot in a old palace in Jaipur. The shot required an old defunct fountain to be brought back to life.